Ultrasonography
In Dierenkliniek Stevenshof it is possible to have an ultrasound of your dog/ cat or rabbit. Our veterinarians are very pleased to show you our ultrasound device!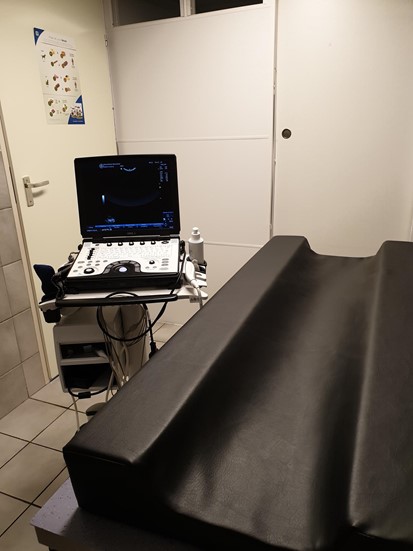 Our vets, Marie-Jose and Larissa Smit, are currently working on completing an ultrasound course of the abdomen (belly) and perform most of the basic abdomen ultrasounds.

Marie-Jose has completed an echocardiology course in Brussel and performs basic cardiac ultrasounds, especially in dogs. 
We are able to perform basis ultrasounds, pregnancy ultrasounds and emergency ultrasounds. For specialistic ultrasound we will refer you.

Make an appointment?
Make an appointment with Dierenkliniek Stevenshof - Valkenburgse Meer? You can!
T. 071-5315512
E. info@dkleiden.nl (Only with non emergency questions)