CT-scan
Sometimes a CT-scan of your pet is necessary. We can refer you to a referral center if wanted, or have a mobile CT-scan come over at the clinic in a big armored truck. Also see page https://mobieledierenscan.nl/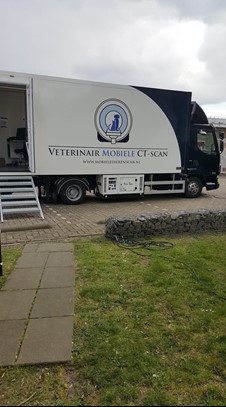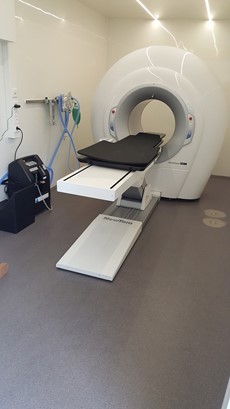 When we have the CT-scanner in front of the clinic, your pet will be anesthesized an watched over by our own veterinarians during the scan. Afterwards your pet will recover in the clinic and awaken there.
The CT-scan will be evaluated by a specialist radiology. Mostly the results are back in 1 or 2 days.
Make an appointment?
Make an appointment with Dierenkliniek Stevenshof - Valkenburgse Meer? You can!
T. 071-5315512
E. info@dkleiden.nl (Only with non emergency questions)