Specialist Nikolas Vos
We can perform lots of operations on our own. But we will not perform orthopedic surgery or endoscopy our self. In these cases we ask Nikolas Vos to come over with his equipment and perform the surgery or do the endoscopy. Our veterinarians and veterinary assistants will do the anesthesia.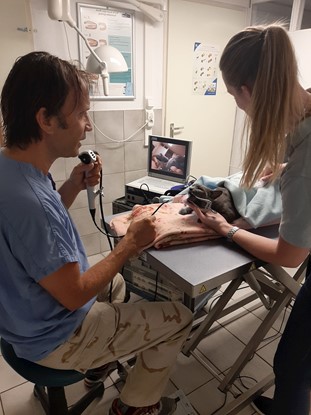 Check for the possibilities with the assistent.
Make an appointment?
Make an appointment with Dierenkliniek Stevenshof - Valkenburgse Meer? You can!
T. 071-5315512
E. info@dkleiden.nl (Only with non emergency questions)